At Winstein, Kavensky & Cunningham, our motorcycle accident lawyers have more than 50 years of experience representing injured Quad City riders. We've learned a few things about Illinois and Iowa motorcycle accident statistics that we'd like to share. Knowing this information may help motorcyclists and drivers be more aware of making decisions that make our roads safer.
Key Illinois Motorcycle Accident Statistics to Know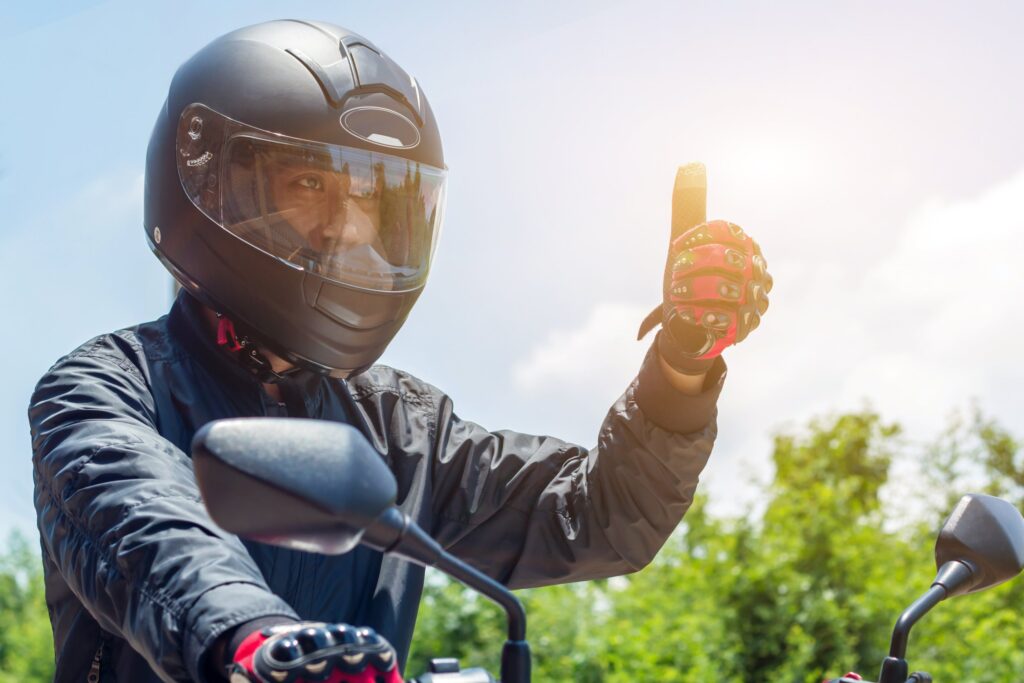 Per the Illinois Department of Transportation (IDOT), 88 motorcycle fatalities have occurred in 2022 as of Aug 24. Overall, fatalities from motorcycle and motorcycle vs. vehicle crashes make up approximately 15% of Illinois roadway fatalities.
Moreover, crash fact data collected for 2020 show that 2,991 motorcycle accidents occurred throughout Illinois. Of those motorcycle-related accidents, 152 accidents were fatal, and a total of 2,404 motorcyclists suffered a personal injury.
That same study released by IDOT also showed the following concerning Illinois motorcycle accident statistics:
Most Illinois motorcycle accidents occur on urban municipal roads
Labor Weekend was the worst holiday for reported motorcycle crashes
The number of motorcyclists killed increased by 10.1% from 2019
131 motorcycle crashes involved a left turn, 48 lane changes, and 188 passing
How Iowa Motorcycle Accident Statistics Compare
In comparison, motorcycles count for less than 1 percent of vehicles used to travel in Iowa. However, they account for more than 16 percent of deaths and injuries. Of the 29 motorcycle fatalities that have occurred in Iowa as of July 22, 100% were not wearing a helmet.
Further, data collected and analyzed by the Iowa Department of Transportation from 2015-2019 highlights that Iowa's motorcyclist injury rate per 1 million miles traveled is higher than the national average.
Additional Iowa motorcycle accident statistics per real-time analytics shared by the Iowa StateTransportation Lab show that:
Over 73% of Iowa motorcycle crashes happen during daylight hours
Most motorcycle accidents occur on Saturdays
June and July are the two worst months for motorcycle accidents
Most Iowa motorcycle accidents occur on urban municipal roads
Who's at Greatest Risk of Injury in a Motorcycle Wreck?
According to a variety of local and national traffic safety departments, riders at the greatest risk of injury or death from a motorcycle accident are:
Male motorcycle riders
Young riders
Inexperienced riders
| Related topic: Top 5 Ways Cars Cause Motorcycle Accidents
Safety Precautions for Motorcyclists
Now that you know a few motorcycle accident statistics for Illinois and Iowa, here are a few safety precautions you can take to help reduce your chances of suffering a catastrophic injury.
Wear a DOT-certified helmet. Neither Illinois nor Iowa state laws require motorcyclists to wear a helmet. However, that does not mean that you or your passengers should go without a helmet and increase your chance of a brain injury. The National Highway Traffic Safety Administration (NHTSA) estimates that from 2002 to 2017, more than 25,000 motorcyclists' lives were saved because they chose to wear a motorcycle helmet.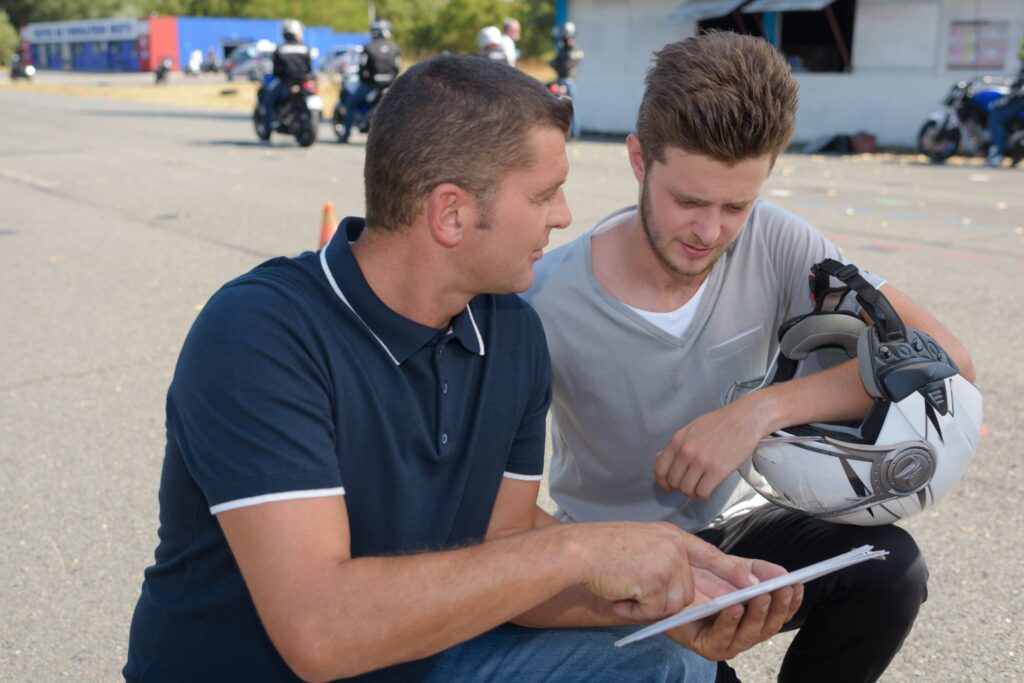 Wear other safety equipment. In addition to a helmet, motorcyclists can protect themselves further by wearing specially designed motorcycle gloves, jackets, boots, and pants. This extra gear can protect you from suffering a road rash and other abrasions if your bike should tip over.
Take a training course. If you're a novice rider, taking a training course can help prepare you for solo rides and handling and maintaining your bike. For more experienced riders, training courses can help keep your skills honed for different circumstances.
The Cycle Rider Safety Training Program in Illinois offers free courses for riders of all skill levels to residents 16 or older who hold a valid automobile or motorcycle driver's license or permit.
Iowa offers a quality Motorcycle Rider Education (MRE) Program administered by the Iowa DOT's Driver & Identification Services. Your out-of-pocket cost may vary by sponsor and course.
MRE Programs include:
Basic Rider Course (BRC)
Basic Rider Course II (BRC II)
Returning Rider Basic Rider Course (RRBRC) of the Motorcycle Safety Foundation (MSF)
Get your bike serviced regularly. Just like a car, a motorcycle requires regular maintenance to help ensure that it runs smoothly. In between service checks, make it a habit to check out the tire pressure, lights, and any fluid leaks before going for a ride.
| Related post: Can You Wear Headphones On A Motorcycle?
How Do I File a Quad Cities Motorcycle Accident Claim?
If you or your loved one has suffered a motorcycle accident in the Quad Cities area, do not hesitate to contact Winstein, Kavensky & Cunningham for help. Our experienced personal injury attorneys have decades of experience protecting our client's rights and winning the largest compensation possible.
Our legal team represents accident victims throughout Illinois and Iowa, including but not limited to Davenport, Bettendorf, Rock Island, Moline, or East Moline. Call us or use our online contact form to schedule your free, confidential case review today.
The information on this blog is for general information purposes only. Nothing herein should be taken as legal advice for any individual case or situation. This information is not intended to create, and receipt or viewing does not constitute, an attorney-client relationship.