Swimming pools can be an incredible way to cool off during hot summer days, but they can also be incredibly dangerous. Pools and their surrounding areas can cause a wide variety of personal injuries. If you or a family member have been hurt while using a swimming pool and you believe that the injury was caused by the negligence or recklessness of another party then contact the Quad Cities swimming pool accidents lawyers from Winstein, Kavensky & Cunningham today.
You can reach our team of experienced Quad Cities personal injury attorneys 24 hours a day, 7 days a week at (309) 794-1515. Contact us today and take the first step towards getting the settlement that you deserve for your injuries. Our team serves Davenport and Bettendorf in southeastern Iowa and Rock Island, Moline, and East Moline in northwestern Illinois.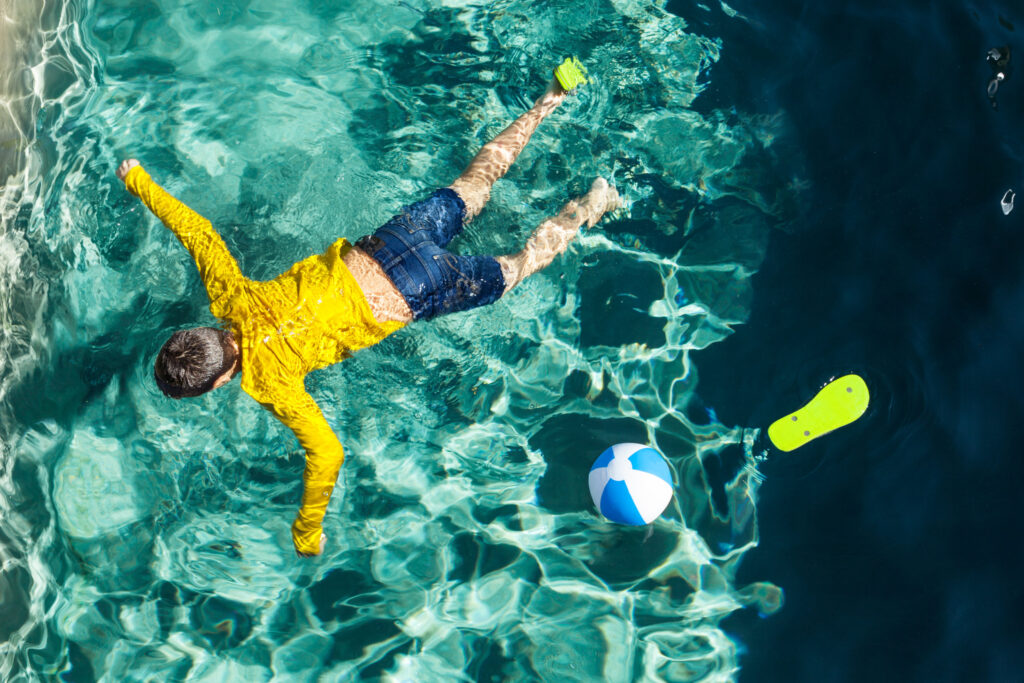 Why Do Quad Cities Swimming Pool Accidents Happen?
There are many reasons why swimming pool accidents happen, both in and out of the water. The pool owner has an obligation to create and maintain safe conditions for anyone using the pool or relaxing by it. If the owner fails to meet this obligation, sometimes referred to as a "duty of care," then they can be liable for injuries.
Over the years, the personal injury lawyers at Winstein, Kavensky & Cunningham have successfully represented clients that have suffered swimming pool injuries due to:
Slippery surfaces by the pool or pool deck
Unsafe levels of chlorine
Broken diving boards or water slides
Malfunctioning filtration systems
Poorly maintained equipment
Poor lighting during night swimming
A lack of adult supervision
While some causes of swimming pool accidents are the responsibility of the property owner, others can be the fault of the equipment manufacturer. So whether it's a personal injury case or a dangerous products case, our team has the knowledge and skill to help ensure that you get the money you deserve for your injuries.
What Kinds of Injuries Are Caused by Swimming Pools?
Swimming pool accidents can cause a wide variety of injuries, ranging from minor scrapes to life-altering catastrophic injuries. Our attorneys have helped clients recover money after suffering:
If you have suffered a swimming pool injury like the ones above or have lost a loved one to wrongful death caused by a swimming pool accident, then contact us immediately. Our personal injury lawyers can help you receive compensation for medical expenses, ongoing treatment, lost wages, loss of consortium, pain and suffering, and more. Don't let the insurance company take advantage of you while you're vulnerable. Give us a call today, and let us fight for your justice.
Contact a Quad Cities Swimming Pool Accidents Lawyer
Winstein, Kavensky & Cunningham has more than 50 years of experience serving accident victims in Rock Island, Henry, Mercer, Whiteside, and Knox counties in Illinois and Scott County in Iowa. In addition to helping our clients receive the highest possible settlement, our staff takes great pride in treating each client with the compassion and respect they deserve. Reach out to us today, and you'll quickly discover why we've become one of the most trusted law firms in the Quad Cities region.
You can reach our staff 24/7 by phone at (309) 794-1515 and online through LiveChat or secure contact form. Consultations are free and we do not charge any fees unless your case is won. For an unmatched blend of top-quality legal services and extraordinary customer service, contact Winstein, Kavensky & Cunningham today.