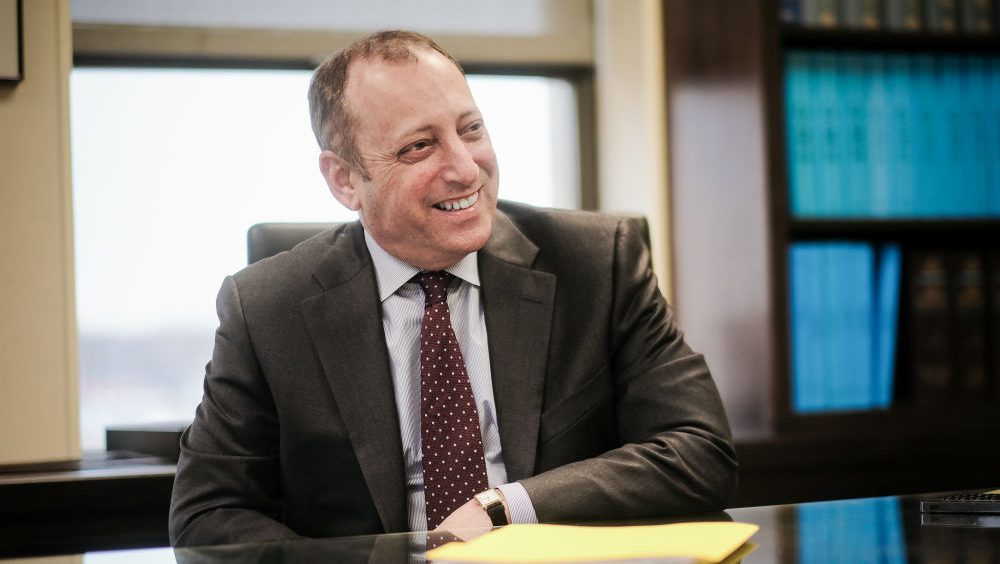 Craig L. Kavensky (1957 – 2019) was admitted to the bar in 1982. He was licensed to practice in the state of Illinois and the U.S. District Court of the Central District of Illinois. He received his Bachelor of Science (with high honors) from the University of Illinois in Finance, and his Juris Doctor (with high honors) from Illinois Institute of Technology Chicago-Kent College of Law. He was a member of the American Bar Association, the American Association for Justice, the Illinois State Bar Association, the Illinois Trial Lawyers Association, the Illinois Worker's Compensation Lawyers Association, and the Rock Island County Bar Association. He was a member of the Leading Lawyers Network in the state of Illinois. Craig was a lifetime member of the United Auto Workers union.
He served as managing partner of Winstein, Kavensky & Cunningham LLC until the fall of 2017. He was also a board member for the Blackhawk College Foundation, Tri-City Jewish Center, and Crow Valley Golf Club (past president). He has volunteered as the assistant golf coach for the Rock Island Girls Varsity Golf Team. He also served as a member of the Rock Island County Building Commission, the City of Rock Island Preservation Commission, the Development Association of Rock Island, and was appointed to the Rock Island County Ad Hoc Committee to build a new courthouse. He served on the Board of Directors of the Jewish Federation of the Quad Cities and The First Tee of the Quad Cities.
Craig was extremely proud of the work he did on behalf of his injured clients. He obtained numerous successful outcomes before the Illinois Workers' Compensation Commission, the Illinois Circuit Courts, and the Illinois Appellate Courts. Through his representation on workers' compensation and automobile injury claims, his clients have consistently been awarded and recovered significant sums that have fairly compensated them for their losses. Craig's clients realized that his main goal was helping them and their families receive the benefits and compensation to which they were entitled.
Craig concentrated his practice in the areas of personal injury, worker's compensation, and social security disability claims.