According to the Centers for Disease Control and Prevention (CDC), more than 400,000 people are treated for burn injuries every year. In addition, the American Burn Association (ABA) claims that more than 40,000 people require hospitalization for burns annually. If you or a loved one were burned due to the negligence or recklessness of another party, then contact a Quad Cities burn injury attorney from Winstein, Kavensky & Cunningham. Our team of compassionate and experienced personal injury lawyers can help ensure that you get the compensation you deserve as you recover from your burns.
Whether you live in Rock Island, Henry, Mercer, Whiteside, or Knox counties in Illinois or Scott, Cedar, Muscatine, Jackson, or Clinton Counties in Iowa, our Quad Cities personal injury lawyers are a phone call away at (309) 794-1515. You can also get in touch with us through the Internet via LiveChat or secure online form. Our team is available 24/7. Get started with a free consultation today.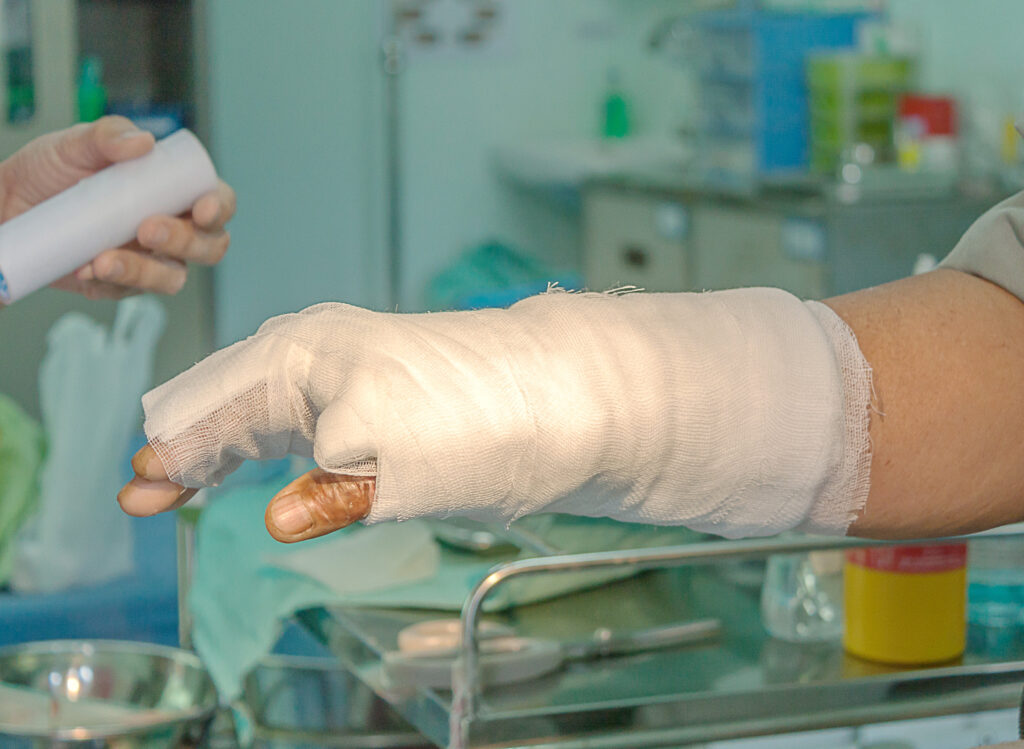 Quad Cities Burn Injury Causes
Burn injuries can happen for a wide variety of reasons. While many burns are caused by simple mistakes on the part of the person that suffered a burn, some are caused by negligent property owners or defective products. The Quad Cities burn injury lawyers at Winstein, Kavensky & Cunningham have served clients that have suffered burns due to:
Fires following a car accident
Apartment or house fires
Workplace fires
Exposed electrical wires
Faulty products, such as space heaters
Faulty or ineffective smoke detectors
Hot liquids or steam
Chemical irritants
Natural gas explosions
Faulty fireworks
What Are the Effects of Burn Injuries?
Suffering a burn injury can take anywhere from weeks, to months, to years to fully recover. First-degree burns only affect the outer layer of the skin. They can be painful but rarely cause long-term damage. On the other hand, third-degree burns go past the first two layers of skin and may cause serious health problems and even wrongful death. The Quad Cities burn injury lawyers have helped clients that have suffered from:
Bacterial infections
Heavy scarring
Joint pain caused by damaged muscles, skin, and tendons
Nerve damage
Lung damage due to smoke inhalation
An inability to regulate body temperature
The personal injury attorneys at Winstein, Kavensky & Cunningham can help you or a family member receive compensation for burn injuries. This includes money for medical expenses, ongoing treatment, physical therapy, skin grafts, lost wages, pain and suffering, and more.
Please note: Many insurance companies will try to offer you a quick settlement that only covers a fraction of your expenses. If you refuse the initial offer, they will often use "deny, delay, defend" tactics to wear you down. However, you can fight back with a Quad Cities personal injury attorney that understands their deceptive tactics and knows how to counteract them.
Contact a Quad Cities Burn Injury Attorney
Dealing with a burn injury can be physically, emotionally, and mentally exhausting. The lawyers at Winstein, Kavensky & Cunningham understand this and will do everything in their power to take care of all of your legal needs so that you can focus on recovery. With more than 120 years of experience, our team has worked hard to earn a reputation as one of the most trusted law firms in the Quad Cities.
Don't let the insurance company bully you over a burn injury settlement. Reach out to us today and take the first step towards getting the money that you deserve. Our team is available 24/7 by phone at (309) 794-1515. We are also available online through LiveChat or secure online form. Remember, consultations are free and you don't pay a cent unless our lawyers have recovered money on your behalf.