Whether you're on vacation, taking a road trip, or need a temporary vehicle while yours is in the shop, rental cars can be incredibly convenient. But, unfortunately, when it comes to car accidents, rentals can also make your life extremely complicated. To help you understand the potential issues that come with rental car crashes, our Quad Cities rental car accident lawyer team explains why these accidents can be so complex.
If you've been in a rental car crash, then call the Quad Cities injury lawyers at Winstein, Kavensky & Cunningham today at (309) 794-1515. Our personal injury attorneys have more than 120 years of combined experience successfully representing injury victims in Rock Island, Henry, Mercer, Whiteside, and Knox counties in Illinois or Scott, Clinton, Muscatine, Cedar, and Jackson counties in Iowa.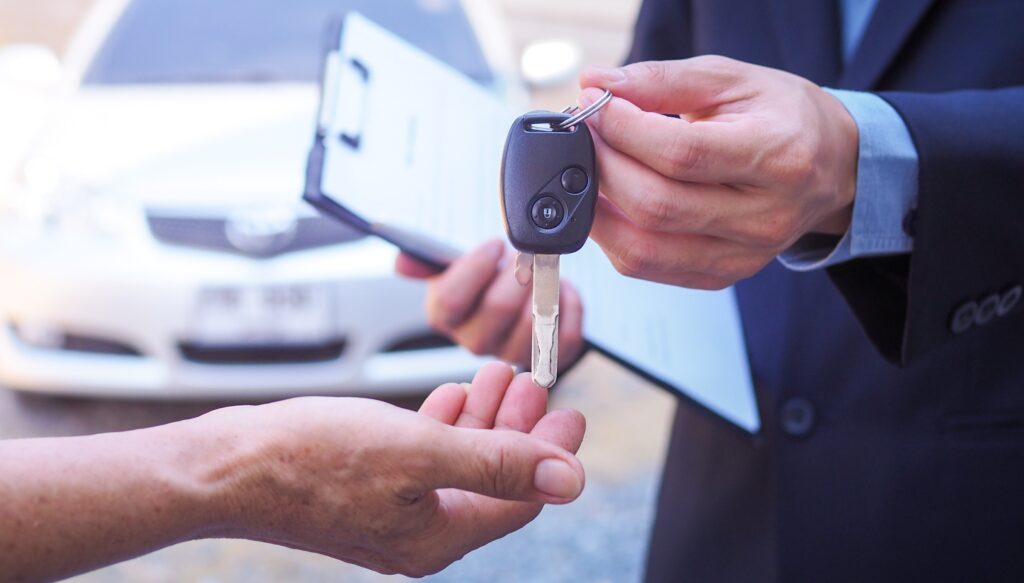 Who Pays in Quad Cities Rental Car Accidents?
The biggest issue during a Quad Cities rental car crash is determining who pays for the damages. In a typical car accident in Illinois or Iowa, you must deal with the other drivers' insurance companies. Both states in the Quad Cities are at-fault states. Therefore, both states use comparative liability to determine damages. For example, if the driver that hit you is determined to be 80% responsible for your accident, they are responsible for 80% of the damages.
When it comes to rental cars, other parties can be involved, in addition to the insurance companies of the drivers in the accident. These parties can include:
The rental car company
The insurance company used by the rental car company (in the case of supplemental insurance)
Your credit card company (if your credit card offers travel protection)
The travel insurance company (if you've purchased travel insurance)
Because all of the companies involved are profit-driven businesses, therefore, you can be sure they will want to pay as little as possible, regardless of what's right. This is why you need a Quad Cities rental car accident attorney. The lawyers at Winstein, Kavensky & Cunningham have extensive experience navigating the complexities of rental car wrecks. But, more importantly, our firm has a proven track record of winning maximum compensation for our clients.
What Can a Rental Car Accident Lawyer Do for Me?
After you've been injured in a car accident, the last thing on your mind is making multiple phone calls to numerous insurance companies to get the money that you rightfully deserve. Our Quad Cities rental accident attorneys can take care of all of your legal needs so that you can focus on rest and recovery. Our lawyers can help you get money for the following:
Medical expenses
Ongoing treatment
Lost wages
Property damage
And more
As you recover from injuries, you do not need the extra stress of multiple parties giving you the runaround. Our attorneys can shield you from their deceptive tactics and get you the highest compensation possible–stress-free.
Contact a Rental Car Accident Attorney
If you've been injured while driving a rental car in the Quad Cities area, then call Winstein, Kavensky & Cunningham immediately to start your free, no-obligation consultation. Our team is available by phone at (309) 794-1515 and online through LiveChat or secure contact form. Additionally, our personal injury lawyers work on a "no win, no fee" basis, meaning you do not pay a dime unless money has been recovered on your behalf.
Winstein, Kavensky & Cunningham has served Quad Cities injury victims for over 50 years. From Davenport, Rock Island, and beyond, our lawyers have worked hard to earn a sterling reputation that combines fantastic settlements with unmatched customer care. Contact us today to get the legal service and settlement that you deserve.