Whether you're cruising on roads along the Mississippi River or making the famous Rock River Run, the Quad Cities is a fantastic place for motorcycle enthusiasts. The open roads of Illinois and Iowa seem like they were made for motorcycles. While many Quad Cities residents and visitors take advantage of the excellent conditions for riding, accidents do happen. If you or a loved one have suffered a personal injury while on a motorcycle then you need a Quad Cities motorcycle accident attorney from Winstein, Kavensky & Cunningham to help you get the compensation that you deserve.
Quad Cities Motorcycle Accident Stats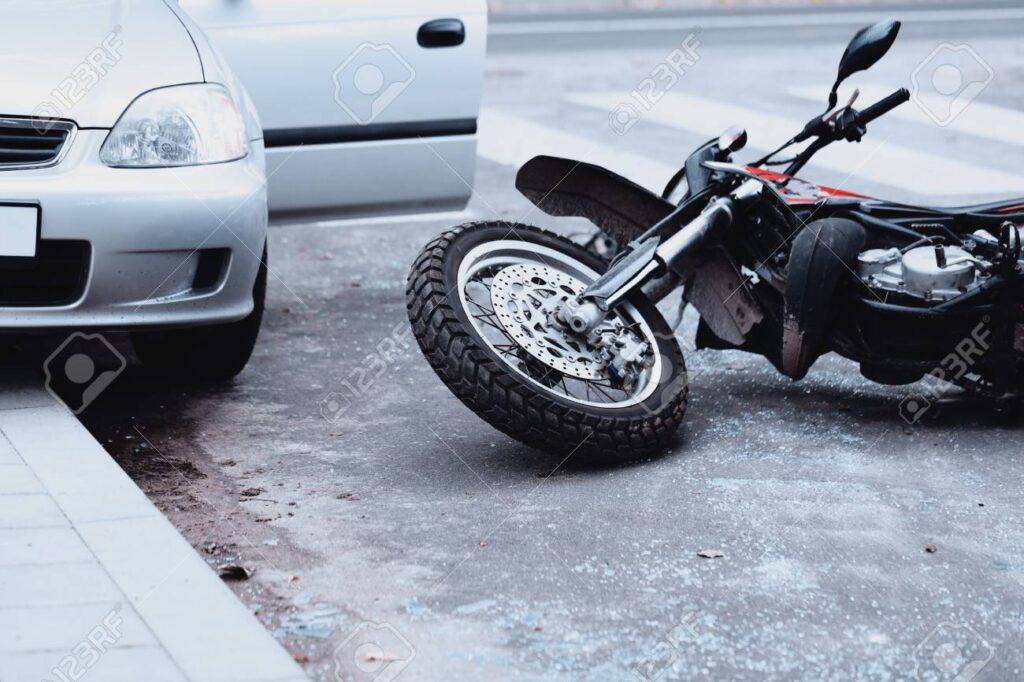 According to the Insurance Institute for Highway Safety (IIHS), in 2019 there were 138 motorcycle accident deaths in Illinois and 44 in Iowa. Those numbers represent 14% of motor vehicle deaths in Illinois and 13% in Iowa.
One of the reasons that Illinois and Iowa have a relatively high percentage of motorcycle accidents and fatalities is that they are two of the three states that do not require helmets for riders of any age.
Why Do Quad Cities Motorcycle Accidents Happen?
There are many ways that a motorcycle rider can get into an accident through no fault of their own. Winstein, Kavensky & Cunningham has represented clients that have suffered injuries due to:
Drunk Drivers: Drivers under the influence of alcohol or drugs can be reckless and hit motorcyclists.
Failure to Yield: Some motorists are unfamiliar with how right of way works in regards to bikers in Illinois and Iowa.
Unsafe Lane Changes: Some drivers do not check their blindspots, which can be dangerous or deadly to the motorcycle riders they share the road with.
Careless Door Opening: After parking their vehicle, some motorists fail to keep an eye out for motorcycles, which can be disastrous to any riders passing them as they open their door.
Reasons like the ones listed above fall under negligence or recklessness. If you've been hurt due to the negligence or recklessness of another party then you should contact a Quad Cities motorcycle accident lawyer from Winstein, Kavensky & Cunningham.
What Are Common Motorcycle Accident Injuries?
Since motorcycle riders are far more exposed than motorists and helmets are not required in Illinois or Iowa, injuries sustained in a Quad Cities motorcycle accident tend to be more severe than a typical car accident. Some of the injuries that our clients have received include:
Severe Lacerations
Burn Injuries
Neck Injuries
Spinal Damage
Short-Term and Long-Term Paralysis
Medical expenses, ongoing treatment, lost wages, and funeral expenses can be costly. This is why many insurance companies rush to offer you a low settlement, hoping that you'll accept it even though it's a fraction of your expenses. Don't let this happen to you. Let a Quad Cities motorcycle accident lawyer from Winstein, Kavensky & Cunningham fight back on your behalf.
Contact a Quad Cities Motorcycle Accident Attorney
Getting into a motorcycle accident can be an emotionally, physically, and financially draining ordeal. Winstein, Kavensky & Cunningham can take care of all your legal needs so that you can rest and recover. Our attorneys have more than 120 years of combined experience and have helped accident victims through the Quad Cities get the highest settlement possible.
To learn how you can get the most money for your Quad Cities motorcycle accident, contact us for a free consultation. You can reach us 24 hours a day, 7 days a week by phone at (309) 794-1515, online through LiveChat, or by filling out this form. Give us an opportunity to represent you and you'll quickly learn why Winstein, Kavensky & Cunningham is one of the most trusted law firms in the Quad Cities.
Practicing Attorneys:
Robert Rosenstiel John Malvik Christine Keys Andrew Elias