The Quad Cities are a haven for boating enthusiasts. Whether you prefer the Mississippi River, Rock River, Lake George, or Lake Potter, the area is blessed with dozens of lakes and rivers for a beautiful day out on the water. But unfortunately, boating accidents can happen and may result in a personal injury. If you or a loved one have been in a boating accident caused by the negligence or recklessness of another party, then you should contact a Quad Cities boat accident lawyer from Winstein, Kavensky & Cunningham to make sure that you get the money that you deserve for your injuries.
What Causes Quad Cities Boat Accidents?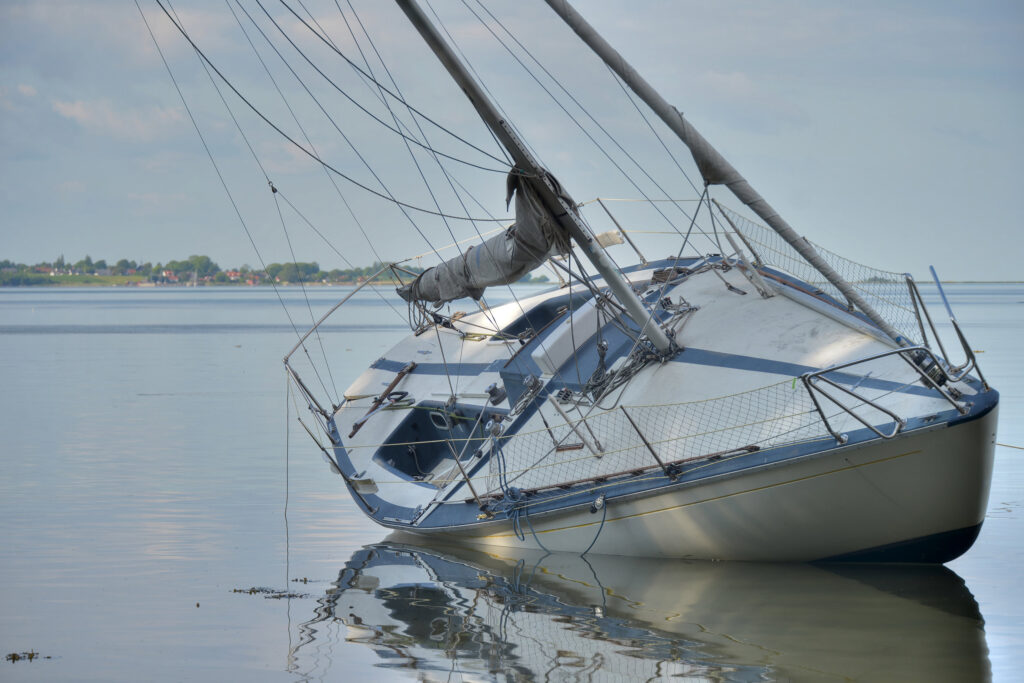 Boat accidents can happen for a wide variety of reasons. Unfortunately, many boat accidents happen for reasons the boat operator can't control or counteract. Over the years, the personal injury attorneys at Winstein, Kavensky & Cunningham have served clients that have gotten into accidents due to:
Reckless Driving: Some boat pilots drive in an inconsiderate fashion that can endanger other people on the water. Some have a poor understanding of the right of way and etiquette. Whether out of carelessness or ignorance, being a reckless driver can result in serious injuries.
Equipment Failure: Some boat accidents occur due to faulty equipment. A poorly designed or poorly manufactured boat part that leads to an accident is considered a dangerous product. If such a product caused your accident, the manufacturer may be responsible for damages.
Distracted Boating: While waterways can be serene, some pilots get lost in thought or distracted by the sights of the water. Like driving a car or truck, boat operators need to pay attention to their surroundings at all times. Failure to do so can result in an accident.
Lack of Safety Equipment: Some boating injuries happen due to the owner having insufficient safety equipment. For example, a boat may not have enough personal flotation devices, which leads to a person drowning. The boat's owner, whether it's an individual or a rental company, is responsible for making sure that the vessel has an appropriate amount of safety gear for the number of passengers onboard.
Boating Under the Influence: Many people enjoy finding a spot on the water, parking, and having several alcoholic beverages as they watch the water go by. Unfortunately, some of these people attempt to operate a boat while under the influence of alcohol or drugs. This is a serious offense that can lead to serious or deadly accidents.
What About Personal Watercraft?
The Quad Cities has many bodies of water that are fantastic for personal watercraft. These vehicles are commonly known by their brand names, such as Jet Ski (Kawasaki), Sea-Doo (Bombardier), and Waverunner (Yamaha). Personal watercraft are light, fast, and easy to drive.
However, personal watercraft accidents can be especially dangerous since they involve small vehicles that offer little protection. Unlike their land counterparts, motorcycles and scooters, helmets are not required to operate personal watercraft in Illinois and Iowa.
While they're not as common as boat crashes, Winstein, Kavensky & Cunningham has been successful in helping people receive compensation for Quad Cities personal watercraft accidents.
What Are Common Boat Accident Injuries?
Boating injuries range from mild to catastrophic. Our team has seen all manner of injuries caused by boat wrecks. Between heavy vehicles, high speeds, and moving bodies of water, many things can go wrong when boats crash. Our Quad Cities boat accident attorneys have served clients that have suffered from:
Deep Cuts and Lacerations
Drowning-related Brain Damage
Lung Damage
Amputation from Propellers
In severe cases, our lawyers have represented families that have lost a loved one to wrongful death caused by a boat accident.
Contact a Quad Cities Boat Accident Lawyer
Although boat accidents aren't as common as car accidents, they can be every bit as severe. This is why you need an experienced boat accident attorney by your side. The lawyers at Winstein, Kavensky & Cunningham will help you receive compensation for your injuries. This includes money for your medical expenses, ongoing treatment, lost wages, pain and suffering, and more. Let our compassionate and knowledgeable attorneys take care of all your legal needs so that you can focus on what matters most–your health.
You can contact Winstein, Kavensky & Cunningham 24 hours a day, 7 days a week. Our representatives can be reached by phone at (309) 794-1515 and online through LiveChat or encrypted contact form. With more than 120 years of experience, Winstein, Kavensky & Cunningham has become one of the most trusted law firms in the Quad Cities. Reach out to us today for a free consultation, and you'll quickly learn why we've earned that reputation.