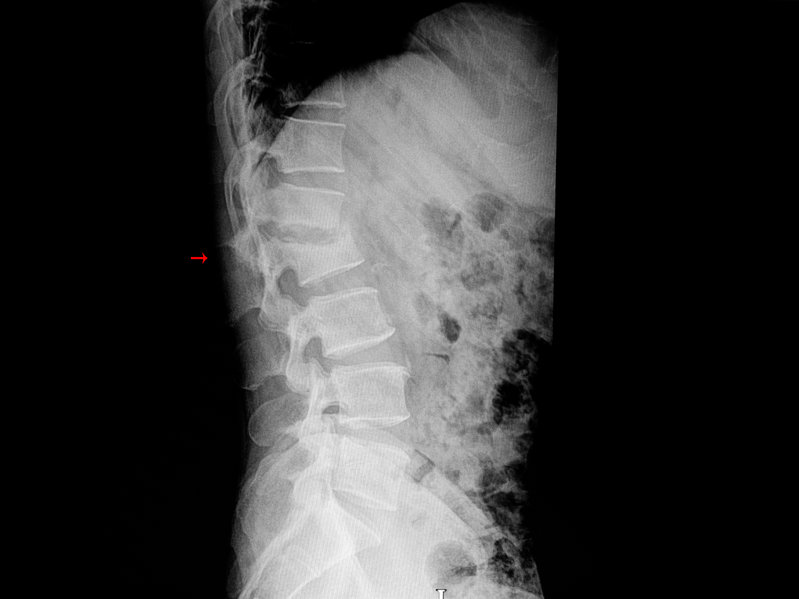 After an accident working with Quad Cities bone fracture injury lawyers may help you receive financial compensation. Suppose you or a loved one has suffered a bone fracture injury due to another person's negligent actions. It's time to seek out the legal assistance available at Winstein, Kavensky & Cunningham LLC.
Call us today at 309-794-1515. Or, you can fill out this FREE online form or talk to us through LiveChat. When you reach out, we'll set up your free initial consultation. As a full-service law firm, we've represented the varied legal interests of our clients for more than 50 years. We also serve the entire Quad Cities area, so give us a call today.
13 Types of Bone Fractures
Often, a fracture is viewed as a less severe injury. However, fractures can be just as devastating as a break and sometimes more painful. There are many different kinds of bone fractures that you might experience in an accident. Here are just a few:
Hairline fractures
Impacted fractures (two bones forced together)
Cervical fractures
Transverse, or straight, fractures
Avulsion fractures (when ligaments pull off of the bone)
Femur fractures
Spinal fractures
Comminuted fractures (a bone broken into many pieces)
Hip fractures
Skull fractures
Spiral fractures
Oblique, or diagonal, fractures
Compression fractures, or crushed bones
As you can see, any one of these injuries is devastating. They may take weeks, months, or even years to heal fully. And, depending on what caused the fracture, there may be more injuries you need to recover from as well.
Common Causes of Bone Fractures
Many different scenarios can cause bone fractures. For instance, bone injuries from car accidents are common. One such injury is the impacted fracture. Impact fractures often happen to front-seat passengers during head-on collisions, causing the shin bones to break and push together. Compression fractures can occur when the car is crushed while the passengers are inside the vehicle.
But, car accidents aren't the only place that fractures can happen. Bone fractures from workplace accidents can also be devastating. Depending on the workplace, a slip and fall or lack of signage may lead to hip fractures, skull fractures, and more.
In the end, any accident can cause a bone fracture. And often, fractures will happen in conjunction with other injuries. These injuries can mean a lengthy recovery, time lost from work, lost wages, and more.
Seek Compensation for a Bone Fracture Injury
So, seek compensation with the Quad Cities bone fracture injury lawyers at Winstein, Kavensky & Cunningham LLC. During your free initial consultation, we will listen to your story and determine if you have a personal injury case on your hands. If you do, we will work to determine the cause of your bone fractures and other injuries. Once we know the cause of your injuries, we will determine who the negligent party is and begin to build your case around seeking your financial compensation. Your lawyer may be able to win compensation covering your:
Medical bills
Hospital stay
Ambulance ride
Prescription medications
Pain and suffering
Loss of reputation
Humiliation
Cost of occupational therapy
Cost of psychiatric counseling
And more.
But, time is of the essence. You don't have forever to make your claim against the person or organization that caused your injury.
How Long Do I Have to File a Personal Injury Lawsuit in the Quad Cities Area (Iowa and Illinois)
Here's what you need to know about your lawsuit's time limit.
In both Iowa and Illinois, you have two years to file your personal injury claim. While two years may seem like a long time, this period may go fast while you rest and focus on your physical and mental recovery. Before you know it, the statute of limitations may pass, leaving you responsible for the financial aspect of your recovery. So, don't wait to contact a knowledgeable lawyer from Winstein, Kavensky & Cunningham.
Quad Cities Broken Bone and Fracture Lawyers at Winstein, Kavensky & Cunningham LLC
The Quad Cities bone fracture injury lawyers at Winstein, Kavensky & Cunningham LLC service the entire Quad Cities area, from Davenport and Bettendorf, in southeastern Iowa, to Rock Island, Moline, and East Moline in Northwestern Illinois. We make home visits and even visit you and/or your loved ones in the hospital. That way, you're never alone to answer pressing questions or talk to insurance companies. We're also available for evening and weekend appointments. 
In addition, you won't have to worry about paying any legal fees until we obtain a financial recovery on your behalf. So, don't hesitate- reach out to us today.