Bone fractures are one of the most common personal injuries suffered by accident victims. The human body has 206 bones, and while they do a fantastic job at protecting the body under normal circumstances, they were not made to withstand high-impact situations, such as a car accident. If you or a member of your family has suffered a bone fracture in an accident caused by another party, then contact a Quad Cities broken bones injury lawyer from Winstein, Kavensky & Cunningham immediately. Our team can assist you in getting the medical help you need while building a case that helps ensure that you get the compensation you deserve.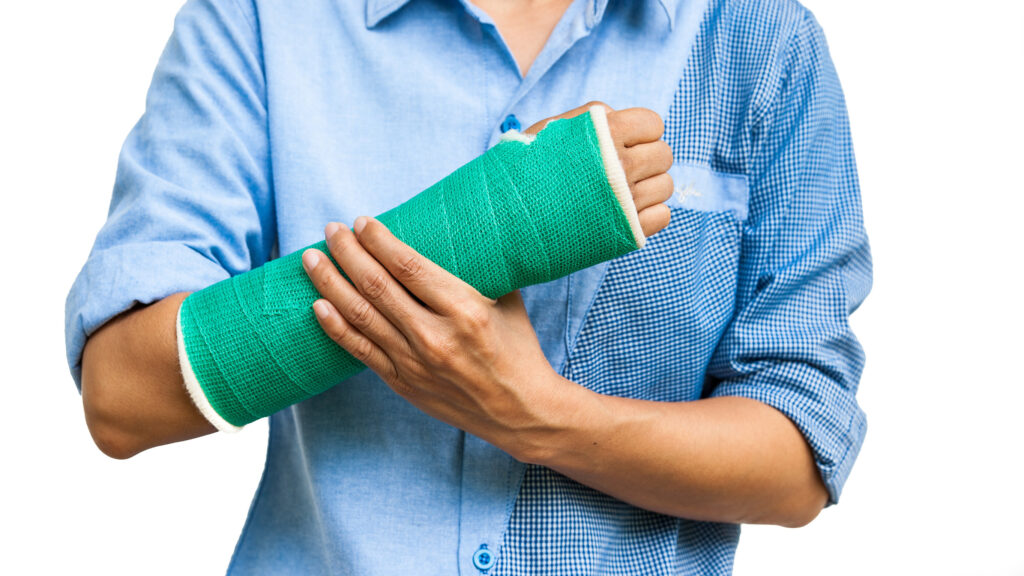 Not All Bone Fractures Are Easily Detectable
One of the issues with getting compensated for bone fractures is that certain fractures can be difficult to detect. Straightforward breaks, such as compound or displaced transverse fractures, are easily spotted by X-rays. This is especially true when they happen to a large bone, such as the femur (thigh) or humerus (arm).
Slight fractures, such as hairline or greenstick fractures, can be trickier to diagnose. In some cases, an X-ray will not have enough detail to detect these injuries; a computed tomography (CT) scan, magnetic resonance imaging (MRI), or a bone scan may be required.
Unfortunately, some accident victims accept a settlement before their injuries are properly diagnosed. This often leaves them with unexpected medical bills that can ruin their finances. The Quad Cities broken bones injury lawyers at Winstein, Kavensky & Cunningham have been serving accident victims for more than 120 years. We understand the different types of fractures that can happen in different types of accidents.
Additionally, we work with some of the best medical professionals in the Quad Cities, should you need help getting a thorough exam. Our team can help ensure that your injuries are properly diagnosed as we work towards obtaining the highest settlement possible for you.
How Do Quad Cities Broken Bones Injuries Happen?
Many types of accidents can result in a bone fracture. Our legal team has served clients that have broken bones due to:
From large breaks such as a snapped femur to small ones such as a Jones fracture, the Quad Cities broken bones injury lawyers at Winstein, Kavensky & Cunningham can help get compensated for medical expenses, ongoing treatment, physical therapy, lost wages, pain and suffering, and more.
Don't let the insurance company bully you into accepting a settlement that's a fraction of what you deserve. Contact us today and we'll fight for your justice.
Contact a Quad Cities Broken Bones Injury Lawyer
The legal professionals at Winstein, Kavensky & Cunningham are available to serve you 24 hours a day, 7 days a week. Give us a call at (309) 794-1515 or connect with us online through LiveChat for a free consultation. In addition to offering free consultations, our team will not charge you any fees unless money is won on your behalf. You have nothing to lose and everything to gain.
While a "no-win, no-fee" guarantee is certainly appealing, Winstein, Kavensky & Cunningham aims to offer you much more than that. We are proud to be part of the community and committed to helping Quad Cities residents in the event of an accident. While we have a strong history of winning high settlements for our clients, we've also worked hard to ensure that our team gives our clients the support they need during their difficult times. When you work with us, you can rest assured of having a compassionate and knowledgeable legal team on your side, allowing you to focus on your recovery as all your legal needs are being handled proficiently.
Our unwavering commitment to customer service is a big reason why Winstein, Kavensky & Cunningham has become one of the most trusted law firms in the Quad Cities area. Give us a call today, and you'll quickly learn why we've earned that trust.