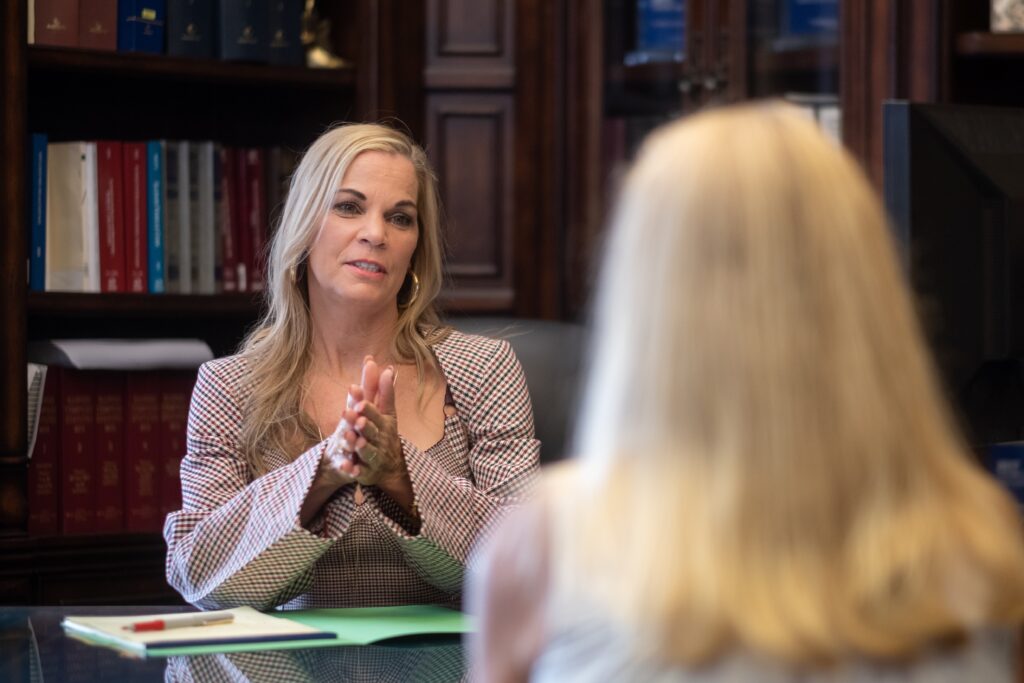 Christine A. Keys received her undergraduate degree, a Bachelor of Science from Marycrest University, in 1988. She graduated with honors, cum laude. After receiving her bachelors, she moved to Chicago, Illinois, to begin law school. While attending law school in Chicago, Illinois, she also interned as a 7-11, (a law school student permit to handle certain courtroom activities), with the Rock Island State's Attorney's office gaining valuable courtroom experience while finishing up her last year of law school. Christine graduated from De Paul University College of Law, Chicago, Illinois, in 1991. She was admitted to practice law in Iowa in 1992 and admitted to practice law in Illinois in 1992.
Immediately after graduating from De Paul University, she continued working for the Rock Island State's Attorney's office handling misdemeanors and felonies. She was also the assistant state's attorney that handle the abused and neglected matters pending before the juvenile court.
Starting in 1993, Christine began practicing personal injury and worker's compensation at the law firm of Winstein, Kavensky & Wallace. After several years running her own firm, she has rejoined the firm of Winstein, Kavensky, & Cunningham and continues to help protect the rights of injured clients. From 1993 to the present, the injured party has always been her focus and she continues to help those who are unsure of what their rights are and guide them through the judicial system.
Christine concentrates her practice in the areas of workers' compensation and personal injury.