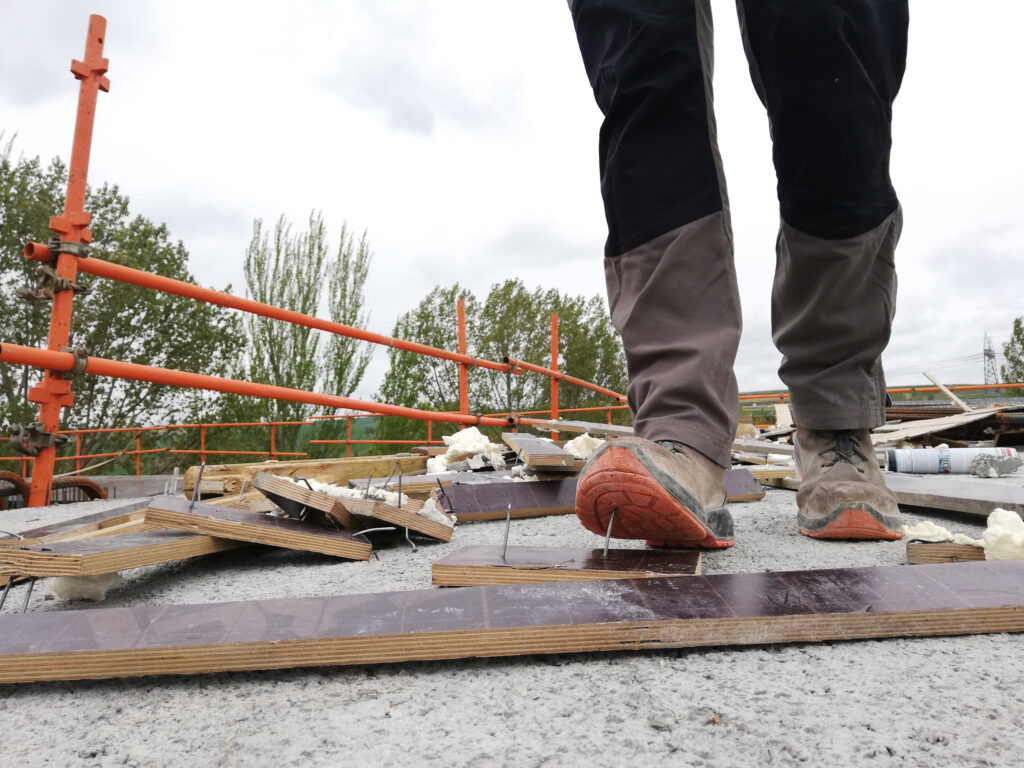 Workplace injuries are painful, as well as upsetting. Not only do these situations affect your health and wellbeing, but also your job, wages, and your family's future.
This situation worsens when your employer is unwilling to work with you and/or does not allow you to receive your maximum benefit. When this happens, it's time to find construction site accident lawyers to ensure you get what you deserve.
Our lawyers at Winstein, Kavensky, and Cunningham have represented the varied legal interests of their clients for over 50 years. So, call us at (309) 794-1515, fill out our FREE online form, or connect through our LiveChat feature.
Common Causes of Construction Accidents
Construction sites are full of dangers, and that's why there are so many safety precautions in place. However, sometimes these precautions fail for various reasons. Some common causes of construction accidents that our attorneys dealt with include:
Lack of training
Failure to follow through on training
Unsafe equipment and/or lack thereof
Distracted driving by those operating heavy machinery
Improper installation of machinery
Exposure to hazardous substances
There are many more causes of construction accidents, and each is more complex than the last. But, as long as an injury occurs during daily work tasks, the employee is entitled to certain benefits.
What Injuries Might Occur as a Result of a Construction Accident?
There's no direct answer to this question, as many ailments can stem from such a hazardous environment. However, our attorneys have worked with clients who suffered:
Paralysis and other spinal cord injuries
Burns (fire, electrical, and chemical)
Crush injuries
Impact injuries
Other catastrophic injuries that can affect the victim for the rest of their life
If you or a loved one suffered from any of these injuries, it is vital to obtain the maximum amount of workers' compensation benefits possible. This will not only help you cover medical expenses, but also assist you and your family moving forward.
After all, you may not be able to return to work for some time following an injury like the ones listed above. So, you will need to have something for your family expenses to fall back on.
What Happens After Construction Site Injury Accidents?
Seeking medical help is the first thing that needs to happen after any accident. Ensure that everyone in the vicinity of the incident is safe, and call emergency services.
Specifically after a construction site accident, it's important to follow the correct procedure outlined by your employer. Typically, this means seeking professional medical attention and alerting your boss and/or manager. You may also want to take a picture of the injury and the area in which it occurred. Write down how you are feeling in the days following the accident in case a hidden related ailment might appear.
Construction accident claims can get complicated fast. That's why you need a knowledgeable worker's compensation attorney to help you navigate this space.
How a Construction Accident Attorney Can Help You in the Quad Cities
If you have suffered an injury while on the job at a construction site, call our attorneys at (309) 794-1515. You will set up your free case evaluation and consultation, where you will discuss the details of the accident. They will collect the medical records and medical bills associated with the situation, along with the documentation you have collected. They will also obtain insurance information from both you and your employer.
Then, our construction accident attorneys will begin their investigation. This might include reviewing video footage, witness statements, and more. After we have determined how best to present your case, we will fight to win you and your family the financial compensation that you are entitled to.
Call Our Quad Cities Construction Accident Lawyers Today
Construction sites are common in the Quad Cities area. We serve Davenport and Bettendorf and all of southeastern Iowa, as well as Rock Island, Moline, East Moline, and northwestern Illinois.
We are available to meet and talk about your case in both the evening and on weekends. That way, you won't have to miss any more work to attend a meeting with your attorney. We also make home and hospital visits, to ensure that you can stay on track with recovery instead of worrying about making the trip to a meeting.
Finally, our full-service law firm is affordable for you and your family. You won't pay us any fees unless we obtain a financial recovery on your behalf. So, don't wait to reach out by calling (309) 794-1515, filling out this FREE online form or talking through LiveChat. We are ready to fight for your rightful workers' compensation.