Rideshare services like Lyft and Uber can be tremendously convenient if your car is being repaired or you don't own a motor vehicle. Every day, millions of people use these services in more than 10,000 cities worldwide. In the United States alone, there are approximately one-million rideshare drivers. As you can imagine, with that level of volume, Uber accidents happen every day. Since there can be multiple entities involved in these types of accidents, getting compensated for injuries can be challenging. This is why you need a Quad Cities rideshare accidents lawyer by your side.
If you've been in a car accident in Bettendorf, Davenport, Moline, or Rock Island involving a Lyft or Uber driver, then give Winstein, Kavensky & Cunningham a call immediately at (309) 794-1515. Our team of experienced personal injury attorneys is available to help you 24 hours a day, 7 days a week. Whether you were a passenger or driver, our Uber accident lawyers can help you get the compensation you deserve for your injuries.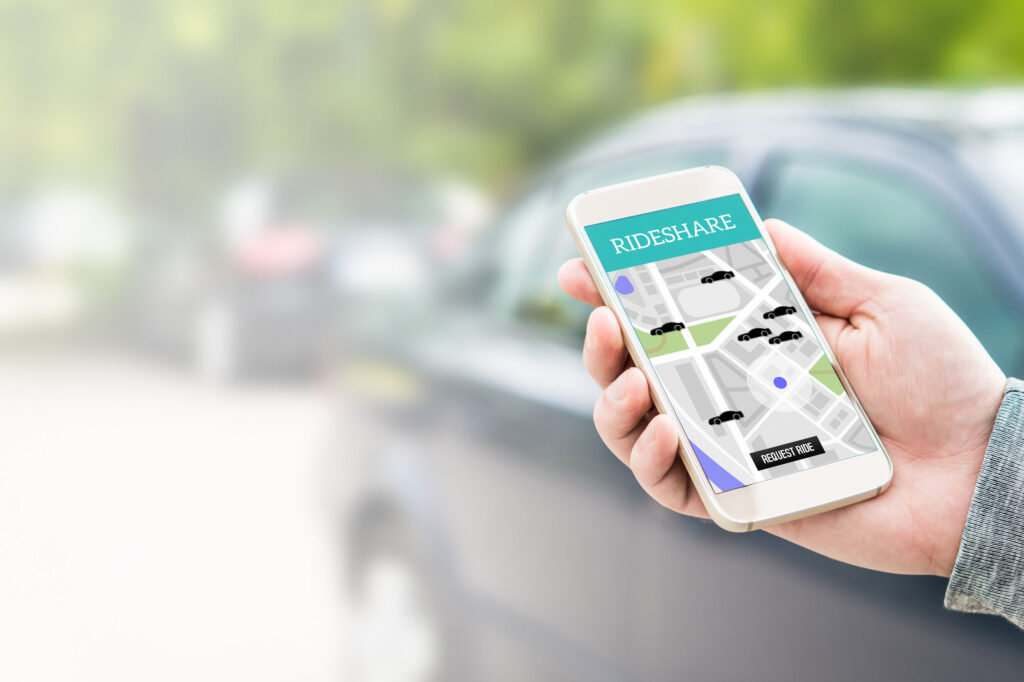 Why Uber Accidents Can Be Tricky
The main reason why rideshare accidents can be challenging to navigate is that another party can be involved. In addition to the party or parties that caused the accident and the injury victim, the rideshare company itself–more specifically their insurance company–may need to get involved.
Remember, Illinois and Iowa are both at-fault states for car accidents. That means that proving that another party or multiple parties caused your accident is an essential part of getting compensated for your injuries. Unfortunately, in the case of Quad Cities Lyft accidents and Uber accidents, this can mean dealing with multiple insurance companies.
The rideshare accidents attorneys at Winstein, Kavensky & Cunningham have extensive experience dealing with multiple insurance companies for a single case. Let our knowledge and experience fight for you so that you can focus on recovering from your injuries.
What Kind of Compensation Can I Expect?
With an effective personal injury attorney working to maximize your compensation, you can receive money for medical expenses, ongoing treatment, lost wages, pain and suffering, home improvements to compensate for your injuries, and more. Winstein, Kavensky & Cunningham has successfully recovered money for rideshare accident victims that have suffered from:
In extreme cases, our lawyers have represented families that have lost loved ones in wrongful death cases.
No matter the severity of your injury, you deserve to be compensated if another party's negligence or recklessness caused your accident. If you believe that another party is responsible for your injuries, then contact us as soon as possible.
Contact a Quad Cities Uber Accidents Lawyer
The Quad Cities rideshare accidents attorneys at Winstein, Kavensky & Cunningham are standing by to help you. Give us a call today at (309) 794-1515 or connect with us online through LiveChat. Rideshare accidents can happen at any time, so our team is available to assist you 24/7. Remember, consultations are free, and we do not charge any legal fees unless we recover money on your behalf.
In addition to offering high-quality legal services, our team takes great pride in offering unmatched customer service. This is why Winstein, Kavensky & Cunningham has become one of the most trusted law firms throughout Bettendorf, Davenport, Moline, and Rock Island. Give us a call today, and our team will do everything possible to win you the highest settlement possible while earning your trust.