Rollover accidents are when at least one vehicle rolls completely over during a car accident. This type of severe car wreck can result in serious personal injury or even death. Have you or a loved one been in a rollover accident caused by someone else's negligence? Then, contact a Quad Cities rollover accident lawyer from Winstein, Kavensky & Cunningham. We can make sure you get the compensation you deserve for your injuries or the wrongful death of a relative.
What Causes Quad Cities Rollover Accidents?
While rollover accidents only account for 3% of serious car accidents, they are responsible for 30% of passenger fatalities. Drivers who lose control of their car, speed, or drive recklessly cause the majority of rollover incidents. Other factors leading to rollover incidents include:
DUI
Inclement weather
Oversteering or overcorrecting when turning, usually to avoid hitting another vehicle or road debris.
Driving a high-profile vehicle
Overloading the roof of the car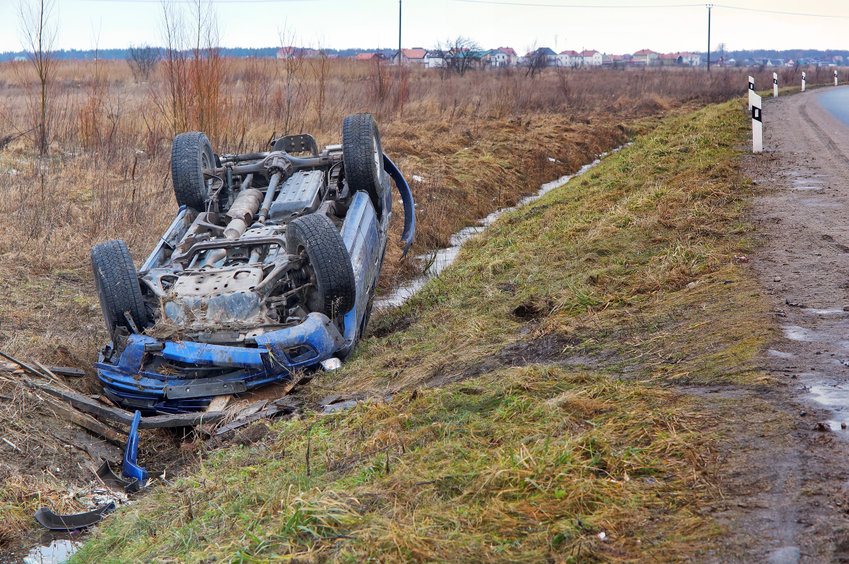 What Are Common Rollover Accident Injuries?
An injury from a rollover accident is typically severe, especially for the individuals in the vehicle that turns over. If you've been involved in this type of accident and experienced the following common injuries, our Quad Cities rollover accident attorneys can help:
Contact a Quad Cities Rollover Accident Lawyer
Rollover accidents are serious and often result in catastrophic injuries or death. Our experienced rollover accident attorneys can help you receive the compensation you deserve if you've been involved in or lost a loved one from a rollover accident due to someone else's negligence. Winstein, Kavensky & Cunningham will assist you in obtaining compensation for injuries, medical bills, lost wages, pain and suffering, and more.
Our team will handle all your legal needs so that you can focus on recovery. With over 120 years of experience serving clients in Bettendorf, Davenport, Moline, and Rock Island, Winstein, Kavensky & Cunningham has established itself as one of the Quad Cities' most reputable law offices.
Contact us today for a free consultation, and you'll see why we have such a good reputation. We are available 24 hours a day, 7 days a week. You can reach us by phone at (309) 794-1515, via LiveChat, or by completing this form.