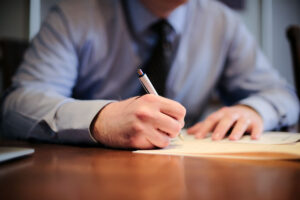 Bankruptcy rights stem from the first Article of the Constitution and exist to help individuals who find it difficult or impossible to continue to pay their debts, regardless of the reason. Most people don't realize that the majority of bankruptcy cases involve individuals who accrued substantial medical bills which were outside their own control. It's important to remember that bankruptcy exists to help people and the staff at Winstein, Kavensky & Cunningham is here to help individuals work their way through the bankruptcy process.
Our goal is to help our clients get from where they are to where they want to be and we'll use every tool in the bankruptcy code to do so. If you'd like to find out if you qualify for protection, please schedule a confidential appointment with our offices and we'll find out how you can use federal bankruptcy law to protect your assets and keep you on your feet.
Clicking the link below will take you to a secure page to collect information about your financial situation. The form takes about 15 minutes to complete, but you can save your information and return to it at a later date. Someone from our office will contact you within 2 business days of filling out the questionnaire to set up an appointment with a licensed bankruptcy attorney. By clicking the link and filling out the form, you understand that our firm has not offered to provide you with any bankruptcy services at this time and that you've entered into no contractual relationship with our firm.
We are a Debt Relief Agency under Federal law. We help people file for bankruptcy relief under the Bankruptcy Code. This is a legally required disclosure.
Practicing Attorneys:
John Malvik